For today's post, I thought I would catch up on some of the book tags that I have been tagged in. I'm so sorry that it has taken me this long to get to them.
Please know that I appreciate every time that I am nominated/tagged in anything, and it means the world to me ❤️. Please go and check out the original creators, the people who tagged me and those I nominate because they are all fantastic bloggers. If I don't tag you, but you would love to do any of the tags, please consider this me tagging you as well.
Without further ado, here are the tags!
Thank you so much to Alex@TheScribeOwl for nominating me for this award ❤️
Rules
Thank the blogger who nominated you and provide a link to their blog.
Answer the 11 questions given to you.
Nominate 11 other bloggers.
Ask your nominees 11 questions.
Notify your nominees once you have uploaded your post.
Alex's Questions
Say you and some friends were planning a heist. Which would you be: the mastermind behind it all, the slippery spy, the muscel, the distraction, the sharpshooter, or that one person in the wrong place at the wrong time who dies? (Or if you've read Six of Crows tell me which of the gang you'd be)
I like to think that if I was going to be involved within a heist I would be the mastermind. But I would probably be the person in the wrong place at the wrong time. I'm yet to read Six of Crows but it is a series that I want to get to in 2021.
Floppy or perky eared dogs? Why?
I have to say floppy dog ears. That is because my two Shih Tzu's (called Yoshi and Lola) have floppy ears and they are adorable.
If you were going to a masquerade ball and your mask reflected your personality, what would it look like?
I would love to go to a masquerade ball, and my mask would probably be gold but with black at the edges. I have a Christmas decoration like that and it looks gorgeous.
Would you rather eradicate COVID-19 or global warming? (Note: If you chose global warming then COVID will never be cured and if you chose COVID global warming will never be fixed)
That is an incredibly hard choice, and one that I don't think that I could ever make.
Would you rather walk on your hands upside down in a handstand or walk on your hands and knees for the rest of your life?
I would much rather walk on my hands and knees as that way I would be looking at the world right way up. I am not very good at looking at things from different angles so I would be no good walking on my hands.
What do you want most (except books) for Christmas/Hanukkah/any other winter gift-giving holiday you celebrate?
I don't really want a lot for Christmas as I had my birthday earlier this month. So I mainly got what I wanted then. If I had to ask from anything I would love some new bookshelves, as my book collection has grown out of my current number of bookshelves.
Would you rather go to a fancy ball or country shindig? Why?
I would love to go to a fancy ball. I just love the idea of the dresses, the shoes, the hair and the setting. Especially if it is a masquerade ball.
If you were one of the twelve main Greek gods/goddesses, who would you most likely be?
I would most likely be Athena. Mainly because she is the goddess of wisdom, handicraft and warfare. And studying to be an engineer I like to to think I have some of her qualities.
Puffer coats or fluffy coats? Why?
I am a massive fan of fluffy coats. I just love how soft they are and the look that they have.
If you could only use hand sanitizer or soap and water exclusively forever, which would you chose?
If I could only pick one I would pick soap and water. You can have lots of different scents soap compared to the scent of hand sanitiser. I have also used so much hand sanitiser for my job and it has ruined my nails 😂
Which of the five food groups is your favorite (dairy, carbs, fruit, veggies, or protein)?
My favourite out of those is carbs, but a close second is fruit. Some of my favourite foods include pasta, pizza and bread. But I also absolutely love fruit so it comes a very close second.
My Questions
What 3 emojis would you use to describe your current read?
If you could only eat one item of food for the rest of your life, what would you pick?
You are stranded on a desert island, what three items would you take?
What your current favourite TV show/movie?
If you could read any book for the first time again, which one would you pick?
Do you listen to music while you read, if so what?
What is your favourite trope and why?
Dogs or Cats?
Would you like to face one horse-sized duck or 100 duck-sized horses?
If you could only read books by one author, who would it be and why?
What book would you love everyone to read?
My Nominees
Thank you so much to Rachel@ABookwormParadise for tagging ❤️
Rules
Thank the person who tagged you and leave a link to their blog.
Make a post, do list the rules.
Use the tag #gif-y-love and choose a GIF you love for each of the provided prompts.
Tag at least 5 people.
That's it! Make sure you laugh a lot in the process too.
I'm Bored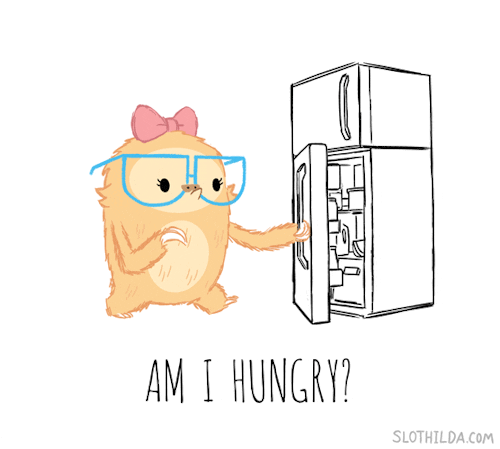 Current Mood
Reading
Sarcastic
Spongebob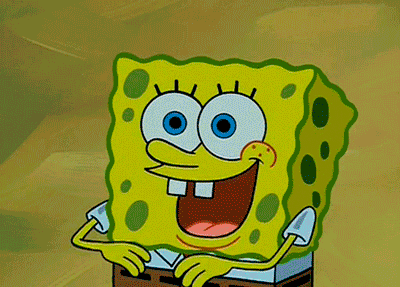 Angry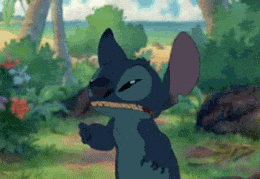 Scared
Laughing
My nominees
Thank you so much to Cherelle@ABoltOutOfTheBook for nominating me for this award ❤️
Rules
Link to the creator's original award post.
Answer the questions provided.
Create 7 unique questions.
Nominate 10 other bloggers. Neither the award's creator nor the blogger that nominated you can be nominated.
At the end of 2020, every blog that ping-backs the creator's original post will be entered to win the 2020 Outstanding Blogger Award!
Cherelle's Questions
What 3 GIFs would you use to sum up the last book you've read?
I'm not very good at describing things through Gifs, so if it's not clear I'm attempting to describe Get a Life, Chloe Brown by Talia Hibbert.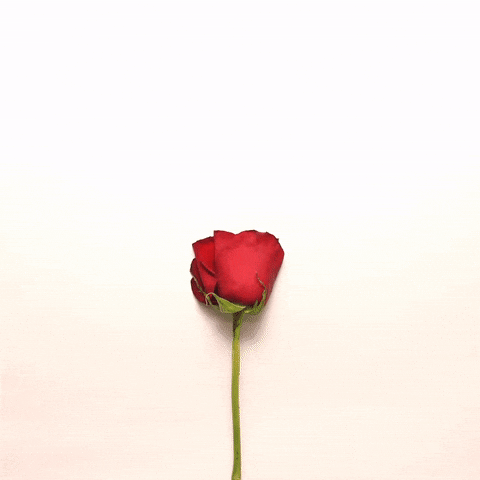 If you woke up in the body of (insert any fictional character ya like) what would you do?
Definitely not start a revolution, that seems like to much hard work. I would probably just spend my time enjoying my powers, if I had any and enjoy the town that I ended up in, so long as it's not the middle of a war.
What is your favourite word?
If you look at my reviews you would think that my favourite word is really. But I do love ineffable and serendipity.
Why did the chicken cross the road? (I'm expecting a creative answer yeah)
Because there was a hardback copy of The Song Rising by Samantha Shannon with a purple cover. Oh wait, that is just why Rebecca crossed the road. The chicken crossed the road to say hello from the other side.
What is something you will uninvent and why?
If I could uninvent something it would have to be the extremely long pencils that you can get from gift stores. I just don't see the point of them as they are stupidly hard to write with and serve no purpose.
What is the silliest thing you have ever done (because of a dare if applicable)?
I'm not that silly so I've never done anything. You could class some of my book collections as silly as I have both the hardcovers and paperbacks, but that is probably it.
If everyone was like a food item and had an ingredient label, what would yours contain?
That is a hard one, it would probably include traces of sarcasm, laughter, friendship and love.
My Questions
If one song was the theme song of your life, which song would it be?
What's the most recent TV show that you have watched? Did you enjoy it?
If you could travel to any place in time where would you pick?
If you could only read books by one author, who would it be and why?
What 3 emojis would you use to describe your current read?
Would you like to face one horse-sized duck or 100 duck-sized horses?
If you gained a superpower, what would you like it to be?
My Nominees
The final tag that I wanted to do was the Julie and The Phantoms Book Tag. I wasn't nominated for this one but I found a post written by Tree@WordsAboutWords and I knew that I had to do it. This is a programme that I have very quickly become obsessed with and cannot wait for the second season.
The tag was originally created by and it was created by Meeghan and Sarah. Below I have linked the original blog post and Sarah's booktube channel so do check them out.
Rules
Link back to the original post (and also Sarah's booktube account)
Thank whoever tagged you!!
Answer the prompts!!
Tag some friends to share the awesomeness!!
Go watch Julie and the Phantoms on Netflix (and sing every song like it's your last performance on stage)!!
Questions
Now or Never – A book at the top of your TBR
The book at the very top of my current TBR is The Invisible Life of Addie LaRue by V E Schwab. I have been wanting to get to this book since it was released and it is finally happening this month. I have heard such great praise surrounding this book, so I am sure that I am going to love it.





Wake Up – A book you were hesitant to read
I was hesitant to read Get a Life, Chloe Brown by Talia Hibbert because I knew that it had chronic illness representation but I wasn't sure how accurate it was going to be. But I didn't need to worry as the representation was amazing and accurate. The Brown Sisters is definitely going to be a series that I am going to carry on with even though it's not in my normal genre.




This Band is Back – A sequel you waited a long time for
Does it count if it's the fourth book in the series? A sequel I have been waiting such a long time for is The Mask Falling by Samantha Shannon. It has been 4 years since the release of The Song Rising, so I can't wait to finally get my hands on it in January.




Bright – A book that took you by suprise
A book that took my by surprise was These Violent Delights by Chloe Gong. I was surprised by how much I absolutely loved it. I can't wait for the sequel to be released to find out what is going to happen next to Juliette and Roma.



Wow – An action-packed book
An action-packed book that I recently read was Skyward by Brandon Sanderson. It is filled with space battles and dramatic moments. I loved the characters in it and can't wait to get round to reading the sequel.




Flying Solo – A book with incredible friendships
Whenever I think about a book with incredible friendships I always think of A Court of Mist and Fury by Sarah J Maas. I loved the friendship between Rhysand, Cassian, Azrial, Mor and Amren and it was one of my favourite parts of the book. I hope we get some more of that in A Court of Silver Flames.
I Got The Music – A book that got you out of a slump
I had a slump recently and the book that completely got me out of my slump was Cemetery Boys by Aiden Thomas. I loved this book and the characters within it. I cannot recommend it enough.







The Other Side of Hollywood – A book with a great ensemble of characters
The first book that came to mid was The Bone Season by Samantha Shannon. While I may not like all of the characters within the story they made a great ensemble of characters. They were all completely different and made the book that bit better.






All Eyes On Me – The prettiest book in your collection
The prettiest book that is currently in my collection is my hardback of The Court of Miracles by Kester Grant. The hardback is foiled with the most amazing design and it completely fits the theme of the book. Some of my Fairyloot editions come in a close second.





Finally Free – A Series you hope will never finish
A series that I hope will never finish is Serpent and Dove by Shelby Mahurin. I know that this series is going to finish some time in 2021 but I can hope. The characters in this book are what really sell it to me and can't wait to see how it going to finish.
Perfect Harmony – Your favourite OTP
I have a couple of OTPs but I have already used their books for another one of the prompts, so for this one I am going to pick Diana and Matthew from A Discovery of Witches by Deborah Harkness. This is the first fantasy romance book that I read and I feel in love with their relationship. I am currently in the middle of a reread and am loving them once again.




Edge of Great – A book that is (almost) perfect
A book that is almost perfect is Aurora Rising by Jay Kristoff and Amie Kaufman. I would have loved for there to have been a little bit more romance and then it would have been perfect for me.







Unsaid Emily – A book that makes you cry
The last book that I cried at was House of Earth and Blood by Sarah J Maas. The ending of that book left me sobbing for the last 100 pages and I'm sure I will sob on every reread of it.







You Got Nothing to Lose – A villain you love to hate
A villain that I love to hate is Keris Veturia from An Ember in the Ashes by Sabaa Tahir. I loved her character and the depths that she went to get what she wanted. I can't wait to see how the ending of this story is going to play out in A Sky Beyond the Storm.






Stand Tall – A book that gave you the feels
A book that gave me all the feels was Red, White and Royal Blue by Casey McQuiston. I love Alex and Henry and their relationship was just perfect. This is a book that I could reread over and over again and never get bored.






There we have it, my answers to the Julie and The Phantoms book tag. I'm not going to tag anyone in this as it may not be something that everyone wants to do. But if you love Julie and The Phantoms or these types of tags do consider yourself tagged.
There we have it, the end of my very long blog post. I hope you have enjoyed reading my answers and have hopefully learnt a little bit more about me.