I had big plans for my November TBR and some of the books that I needed to get to I didn't manage, so some of them are on my December TBR. I am really excited by the books that I have on my TBR this month, so hopefully they will motivate me to get reading. But I do feel myself going into a reading slump, so wish me luck.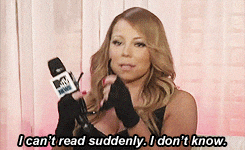 Without further ado, here is my December TBR!
Starsight by Brandon Sanderson
Goodreads
All her life, Spensa has dreamed of becoming a pilot. Of proving she's a hero like her father. She made it to the sky, but the truths she learned about her father were crushing.
Spensa is sure there's more to the story. And she's sure that whatever happened to her father in his starship could happen to her. When she made it outside the protective shell of her planet, she heard the stars–and it was terrifying. Everything Spensa has been taught about her world is a lie.
But Spensa also discovered a few other things about herself–and she'll travel to the end of the galaxy to save humankind if she needs to.
The Year of the Witching by Alexis Henderson
Goodreads
In the lands of Bethel, where the Prophet's word is law, Immanuelle Moore's very existence is blasphemy.
The daughter of a union with an outsider that cast her once-proud family into disgrace, Immanuelle does her best to worship the Father, follow Holy Protocol and lead a life of submission, devotion and absolute conformity, like all the women in the settlement.
But a chance mishap lures her into the forbidden Darkwood that surrounds Bethel – a place where the first prophet once pursued and killed four powerful witches. Their spirits are still walking there, and they bestow a gift on Immanuelle: the diary of her dead mother, who Immanuelle is shocked to learn once sought sanctuary in the wood.
Fascinated by secrets in the diary, Immanuelle finds herself struggling to understand how her mother could have consorted with the witches. But when she begins to learn grim truths about the Church and its history, she realises the true threat to Bethel is its own darkness. And if Bethel is to change, it must begin with her . . .
The Quantum Weirdness of the Almost Kiss by Amy Noelle Parks
Goodreads
Caleb has always assumed that when she was ready for romance, Evie would choose him. Because he is her best friend, and he loves her, and he has almost kissed her 17 times…
Seventeen-year-old Evie Beckham has never been interested in dating. She's been fully occupied by her love of mathematics and her frequent battles with anxiety (and besides, she's always found the idea of kissing to be a little bit icky). But with the help of her best friend and her therapist, Evie's feeling braver. Maybe even brave enough to enter a prestigious physics competition and to say yes to the new boy who's been flirting with her.
Caleb Covic knows Evie isn't ready for romance but assumes that when she is, she will choose him. So Caleb is horrified when he is forced to witness Evie's meet cute with a floppy-haired, mathematically gifted transfer student. Because Caleb knows the girl never falls for the funny best friend when there's a mysterious stranger around, he decides to use an online forum to capture Evie's interest. Now, he's got Evie wondering if it's possible to fall in love with a boy she's never met.
Capturing the Devil by Kerri Maniscalco
Goodreads
Audrey Rose Wadsworth and Thomas Cresswell have landed in America, a bold, brash land unlike the genteel streets of London they knew. But like London, the city of Chicago hides its dark secrets well. When the two attend the spectacular World's Fair, they find the once-in-a-lifetime event tainted with reports of missing people and unsolved murders.
Determined to help, Audrey Rose and Thomas begin their investigations, only to find themselves facing a serial killer unlike any they've heard of before. Identifying him is one thing, but capturing him—and getting dangerously lost in the infamous Murder Hotel he constructed as a terrifying torture device—is another.
Will Audrey Rose and Thomas see their last mystery to the end—together and in love—or will their fortunes finally run out when their most depraved adversary makes one final, devastating kill?
Siege and Storm by Leigh Bardugo
Goodreads
Hunted across the True Sea, haunted by the lives she took on the Fold, Alina must try to make a life with Mal in an unfamiliar land. She finds starting new is not easy while keeping her identity as the Sun Summoner a secret. She can't outrun her past or her destiny for long.
The Darkling has emerged from the Shadow Fold with a terrifying new power and a dangerous plan that will test the very boundaries of the natural world. With the help of a notorious privateer, Alina returns to the country she abandoned, determined to fight the forces gathering against Ravka. But as her power grows, Alina slips deeper into the Darkling's game of forbidden magic, and farther away from Mal. Somehow, she will have to choose between her country, her power, and the love she always thought would guide her–or risk losing everything to the oncoming storm.
Mythos by Stephen Fry
Goodreads
No one loves and quarrels, desires and deceives as boldly or brilliantly as Greek gods and goddesses.
In Stephen Fry's vivid retelling we gaze in wonder as wise Athena is born from the cracking open of the great head of Zeus and follow doomed Persephone into the dark and lonely realm of the Underworld. We shiver when Pandora opens her jar of evil torments and watch with joy as the legendary love affair between Eros and Psyche unfolds.


A Discovery of Witches by Deborah Harkness
Goodreads
A world of witches, daemons and vampires. A manuscript which holds the secrets of their past and the key to their future. Diana and Matthew – the forbidden love at the heart of it.
When historian Diana Bishop opens an alchemical manuscript in the Bodleian Library, it's an unwelcome intrusion of magic into her carefully ordered life. Though Diana is a witch of impeccable lineage, the violent death of her parents while she was still a child convinced her that human fear is more potent than any witchcraft. Now Diana has unwittingly exposed herself to a world she's kept at bay for years; one of powerful witches, creative, destructive daemons and long-lived vampires. Sensing the significance of Diana's discovery, the creatures gather in Oxford, among them the enigmatic Matthew Clairmont, a vampire genticist. Diana is inexplicably drawn to Matthew and, in a shadowy world of half-truths and old enmities, ties herself to him without fully understanding the ancient line they are crossing. As they begin to unlock the secrets of the manuscript and their feelings for each other deepen, so the fragile balance of peace unravels…
The Invisible Life of Addie LaRue by V. E. Schwab
Goodreads
France, 1714: in a moment of desperation, a young woman makes a Faustian bargain to live forever-and is cursed to be forgotten by everyone she meets.
Thus begins the extraordinary life of Addie LaRue, and a dazzling adventure that will play out across centuries and continents, across history and art, as a young woman learns how far she will go to leave her mark on the world.
But everything changes when, after nearly 300 years, Addie stumbles across a young man in a hidden bookstore, and he remembers her name.
The Raven and The Reindeer by T. Kingfisher
Goodreads
When Gerta's friend Kay is stolen away by the mysterious Snow Queen, it's up to Gerta to find him. Her journey will take her through a dangerous land of snow and witchcraft, accompanied only by a bandit and a talking raven. Can she win her friend's release, or will following her heart take her to unexpected places?





Blackbird by Sam Humphries
Goodreads
Nina Rodriguez knows a hidden magical world run by ruthless cabals is hiding in Los Angeles. When a giant magic beast kidnaps her sister, Nina must confront her past (and her demons) to get her sister back and reclaim her life.






Cinderella is Dead by Kalynn Bayron
Goodreads
It's 200 years after Cinderella found her prince, but the fairy tale is over. Teen girls are now required to appear at the Annual Ball, where the men of the kingdom select wives based on a girl's display of finery. If a suitable match is not found, the girls not chosen are never heard from again.
Sixteen-year-old Sophia would much rather marry Erin, her childhood best friend, than parade in front of suitors. At the ball, Sophia makes the desperate decision to flee, and finds herself hiding in Cinderella's mausoleum. There, she meets Constance, the last known descendant of Cinderella and her step sisters. Together they vow to bring down the king once and for all–and in the process, they learn that there's more to Cinderella's story than they ever knew . . .
There we have it, my December TBR. Hopefully I will be a bit more successful this month than I was in November.