🎉 Another Blogger Award Post🎉
Thank you so much to Riddhi from Whispering Stories for nominating me for the Liebester Award. It always puts a smile on my face to be nominated for awards as I never expect it.
Rules
Thank the blogger who nominated you
Answer the 11 questions the blogger asked you
Nominate 11 bloggers
Ask your nominees 11 questions
Notify your 11 nominees
Riddhi's Questions for Me
What is the one thing you like about my blog? What is the one thing you don't?
I love that you do both book and movie reviews, which is not something that you normally see. I hate being critical, so the only thing that I can think is that I would love to read even more your reviews.
2. Where do you see yourself five years from now?
I hope in 5 years from now I am working in the motorsport industry, fingers crossed I will be an engineer in a Formula One team.
3. What do you think will be your next 5-star read?
From all the books on my November TBR I think my next 5 star read will probably be Frostheart by Jamie Littler. I have heard such amazing things about it and I can't wait to dive in.




4. One piece of advice you wish you had when you started blogging?
Don't worry. I spent my first few weeks worrying about what everyone else thought rather that writing what I wanted to. Since I have started writing what I want I have had so much more fun. Also don't worry about your statistics, so long as you are having fun that is all that matters.
5. How do you treat a reading slump?
I trend to treat my reading slumps with either a book I know that I am going to love or a graphic novel. After my last reading slump, I read A Court of Wings and Ruin by Sarah J. Maas which I knew I would love, and it brought me straight out of my reading slump.
6. Do you aspire to write a book someday? If yes, what genre?
I would love to write a book sometime in the future, but I don't think that I have the imagination for it. If I were to find inspiration it would probably be a science fiction book, that featured some form of motorsport. It would have to include motorsport because that is my main interest outside reading.
7. One person who inspires you?
In a professional sense it would have to be Leena Gade, who was the first ever female race engineer to win the 24 hours of Le Mans.
8. What book or book series were you not expecting to love/hate?
For a book series I was not expecting to hate it would have to be The Cruel Prince by Holly Black. It just disappointed me because I went in with such high expectations only to be let down. I was not expecting to love Stalking Jack the Ripper by Kerri Maniscalco as much as I do.
9. What is one thing that you love about the book blogging community?
I love the sense of community, I love how everyone supports each other.
10. What are your top 3 favorite fictional cities/kingdoms/regions?
Velaris from A Court of Thorns and Roses
Terrasen from Throne of Glass
Belterra from Serpent and Dove (It is basically historical France)
11. A GIF that describes your current read?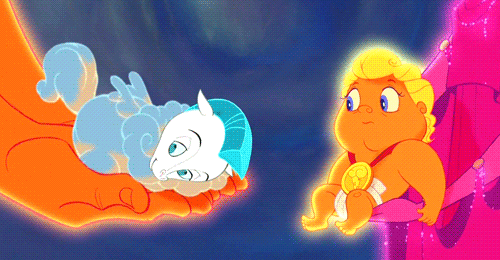 I'm actually reading Percy Jackson and the Lightning Thief. But I ended up going with a cute Disney's Hercules GIF, at least its Greek Mythology themed 😀.
My Nominees
Cherelle from Cherelle the Bibliophile
Emily from Books with Raven
Tiction from Fictionally Crazy
Lilly from Lilly's Little Library
Maris from The Sea Writes
Bailey from All Booked Bailey
A Couple of Bees
Alicia from A Colorful Bibliophile
Chiara from Heavenly Bookish
Kira from Kira Jeanette
Maya from Her Bookish Desires
My Questions for my Nominees
What is the one thing you like about my blog? What is the one thing you don't?
What was your dream job growing up?
If you could go and visit any book for a day, which one would you pick?
What is your favourite thing to do outside reading?
What book do you most remember from childhood?
What was your inspiration behind your blog?
If you could only ever read one genre, which would you pick and why?
What is your go to reading drink and snack?
If you could swap places with any character, who would you pick?
What book do you plan to pick up after your current read?
Which song best describes your current read?
There you have it my answers and questions for my nomination. I apologise to any of my nominees if you have already done this tag and I have now nominated you again.
If you do this tag please do let me know by creating a pingback to this post so I can read all your amazing answers.
Thank you once again to Riddhi for nominating me for the Liebester Award!