Since the start of the UK lockdown, I have been binge-watching a lot of TV. One of the programmes that I came across on Netflix was Schitt's Creek, and from one episode in I was hooked. It has now become one of my obsession TV shows, even though I managed to find it after the show finished.
So in honour of my new favourite TV show, I thought that I would do the Schitt's Creek book tag which I found on Youtube. It was created by Pages and Pens and Aimee Reads together and I will link their respective original videos above.
Without further ado, here are my answers to the Schitt's Creek book tag complete with some Schitt's Creek gifs as well.
Johnny Rose – An uplifting book with a good message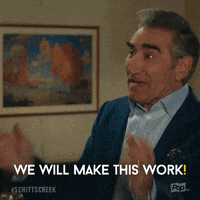 For the Johnny Rose prompt, I have to pick both volumes of Check Please by Ngozi Ukazu. I absolutely love both the volumes and flew through them so quickly. The message within them is all about acceptance, fitting in and being whoever you are. They do also cover some heavier topics like mental health and homophobia. I would highly recommend them to anyone who loves graphic novels or a cute romance.
Moira Rose – An over the top character you can't help but love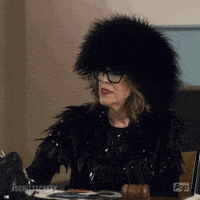 A character that is equally as over the top as Moira Rose is Magnus Bane. They would both be attempting to outdo each other when it came to absolutely everything. Both Magnus and Moira love to be the centre of attention and rightly so, but I don't think that even Magnus would be able to rival Moira's extensive wig collection.

David Rose – A book that represents your aesthetic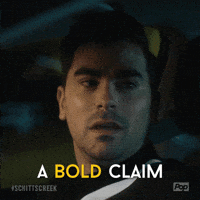 The book that most represents my aesthetic is Serpent and Dove. I will more often than not be seen wearing black with gold jewellery, which completely matches the cover. Serpent and Dove and its characters also fit my personality, with Lou's sarcasm and Reid's need to follow the rules. Serpent and Dove is just the perfect book for me.
Alexis Rose – Best character growth/arc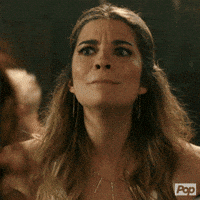 The best character arc that I have read is Paige Mahoney from The Bone Season. Even though the series is not finished yet, I love the character journey that Paige has been on. Since the start of The Bone Season, she has gone from being someone who followed whatever her boss told her, to be her own leader and persuing the ideas that she thinks best. I cannot wait to see what the rest of her character arc will be like in the rest of the series.
Stevie Budd – Book with your favourite ride or die friendship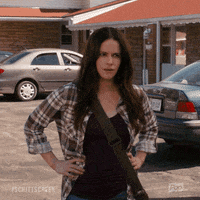 My favourite ride or die friendship is the friendship between Rhysand, Cassian and Azriel in A Court of Mist and Fury and A Court of Wings and Ruin. I love the bond that they have for each other and the level of dedication they go to to keep each other safe. You feel their friendship even more when you learn their backstories and what they went through to get to the level of friendship that they have.
Ted Mullins – Favourite book with an animal on the cover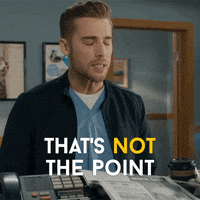 I don't think that I have many favourite books that have an animal on the cover, but the one that immediately springs to mind is Nevernight. It has a black cat on the front cover, representing Mr Kindly. The only other animals that I can think of on covers that I own are snakes, which I am not a fan of.

Patrick Brewer – Ideal love interest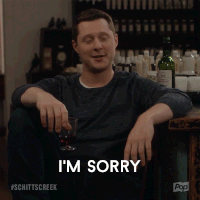 The ideal bookish love interest that I have found so far is Rhysand from the A Court of Thorns and Roses series. He is definitely my type, and while he may not have the singing voice of Patrick, he does have other qualities that I like. But to be honest, I would have any leading man from a Sarah J. Maas book.

Community service – A book you read for school/buddy read that you had low expectations for, but really liked
I read House of Salt and Sorrow for the MythTake book club earlier this year, and I didn't think that I would like it, but I was pleasantly surprised how much I did. The only reason I didn't think I would like it because it is a gothic fantasy, and I am a massive scardey cat. But while I did find it a bit scary, I was so invested with the story that I didn't notice.
"Ewww David" – A book you DNF'd because the content was too much for you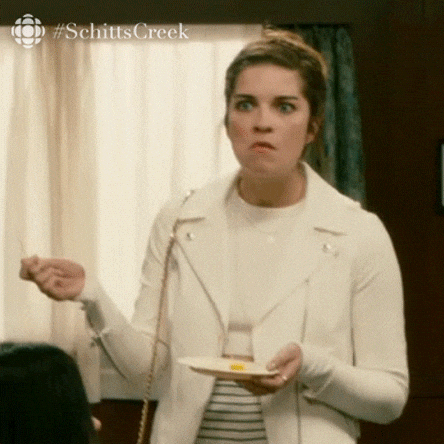 The only book/series that I have DNF'd based on the content was the Gone Series by Michael Grant. Some elements of this series I personally found to be quite graphic, certainly for the age that I read them. I would probably go back and try them again now that I am much older, especially as I liked the concept behind them.


"Love that journey for me" – Best series ender/overall series progression
I haven't actually finished that many series, which is something that I am trying to change. But the best series ender that I have read is Obsidio from the Illuminae Files. While all the books were separate storylines featuring characters, I absolutely loved the way that they wrapped up. The ending has all the characters across the books working together to defeat a common enemy; you also get a glimpse at what comes next for the characters.
"Eat Glass" – A series or author you broke up with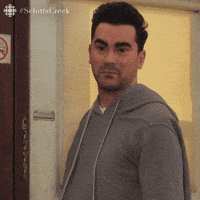 The only author that I have broken up with so far is Alice Oseman. I have read several of her books, and while I liked them, they were just not for me. I found some of the plots to be a bit illogical and didn't end up liking any of her characters, and I am a character based reader. However, I will probably carry on with her Heartstopper graphic novels because I love her art style. So it is not a complete breakup.
"Very uninterested in that opinion" – A popular opinion you disagree with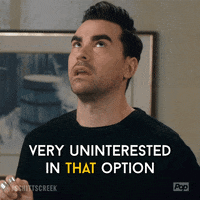 I don't see it necessary to write prequels or alternate point of views to series that I have been out for a very long time. In 2020 both The Ballad of Songbirds and Snakes and Midnight Sun have been released, and I do not personally see the point in them. While it is sometimes nice to delve into an old favourite, sometimes it is best to leave them in the past, especially if they do not live up to potential.


There you have it, my answers to the Schitt's Creek Book Tag. If you have not yet checked out Schitt's Creek you definitely must; it is absolutely amazing.